About SBS
SBS is an IT services organization with nearly two decades of full lifecycle service experience. SBS' practice-based structure focuses on investments that are strategic and in line with emerging industry trends. SBS' approach to service relationships aids in understanding customer and partner motivation and results in successful execution.
Corporate Giving
SBS Supports the Cystic Fibrosis Foundation
More than 10 million Americans are symptomless carriers of the defective CF gene. The disease occurs in one of every 3,500 live births of all Americans and about 1,000 new cases of cystic fibrosis are diagnosed each year. SBS has committed to the Cystic Fibrosis Foundation to help fund a cure. Life expectancy for people with CF has more than doubled in the past 25 years to age 37.4. This progress is the result of dramatic advances in research and care, fueled by the Cystic Fibrosis Foundation.
SBS supports the efforts of the Cystic Fibrosis Foundation by funding research through the sponsorship of fundraising events. Join us in our commitment to helping the Cystic Fibrosis Foundation realize the dream that one day this debilitating disease will be cured.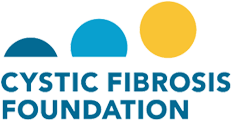 Employee Commitment
Our team members make SBS a truly unique organization. SBS is committed to their personal technical, professional, and financial growth. This commitment results in a higher quality of service to our customers and provides a great atmosphere for our team. All SBS employees are part of a larger team that relies on each member to provide the customer with the best level of service possible. It is this total commitment to our people that sets us apart from the competition.
Customer Commitment
In every engagement, we strive to strengthen our understanding of the evolving business and IT challenges faced by our customers. We constantly monitor our performance in relation to our customer's expectations and continue to refine our services and delivery methodology to maximize results for our clients. SBS is completely committed to our client's success at every level.
Corporate Governance
Our business culture and practices are founded upon a common set of values that govern our relationships with customers, employees, partners, suppliers and the communities in which we operate. These values include integrity, honesty and responsibility in all business dealings.