Join the SBS Team
SBS believes that in order to foster an environment where business thrives, we must foster one where our people do first. From exciting off-site team building events to programs that inspire and encourage education and growth, SBS is focused on creating a culture that breeds success. Interested in working in service of the Government's most complex and mission-critical infrastructure? Challenged by driving value for Fortune 500 firms with evolving technology and business needs? Join the SBS team. Apply online or drop us a note at recruiting@sbsplanet.com.
Team Oriented Approach
Our team-oriented approach recognizes and promotes the strengths of each individual member of our staff. Employees based off-site enjoy the support, infrastructure, and synergy of the entire SBS organization. Each team member can draw on the collective talent of staff to grow their own knowledge base, build close working relationships and provide the customer with the highest quality of service.
Personalized Attention
Although we deliver results like a large scale IT services company, each of our employees receives personalized treatment that can only come from a smaller organization.
We're looking for (more) great team members. We are building a team of curious, collaborative, customer-focused professionals who seek to contribute to a culture of excellence. Ready to find your place on the team?
SBS Employment Advantages
• Referral Bonuses
• Competitive Healthcare Benefits
• Regional Employee Gatherings
• Generous PTO
• Communication Allowance
• Corporate Events
• Milestone Recognition
• Executive Dinners
• Certification Bonuses
• Company Happy Hours
• Competitive Disability & Life Insurance
• 401K Programs
Employee Testimonials
Featured Articles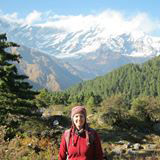 Monica
"Exceptionally competitive benefits and an attractive corporate culture help SBS attract and retain industry leading talent while building great teams and delivering meaningful solutions for our customers"

- Monica -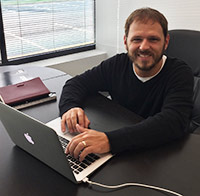 "Bringing great talent to the SBS team makes my job so rewarding"- Jason -